One of the reasons Trump looks miserable is, I believe, that he is trying to look like Churchill. I read that he was trying to look like Churchill even before the 2016 election and that has stuck with me. He thinks if he looks like Churchill, he will look like a statesman. He doesn't get it that one of the reasons Churchill looked like a miserable git is that he had had a stroke and found it hard to smile later in life, and that people admire the photo because of the man Churchill was, not because he was a sourpus.
To Trump its the image that's important. Look at trumps first official photo and the famous photo of Churchill.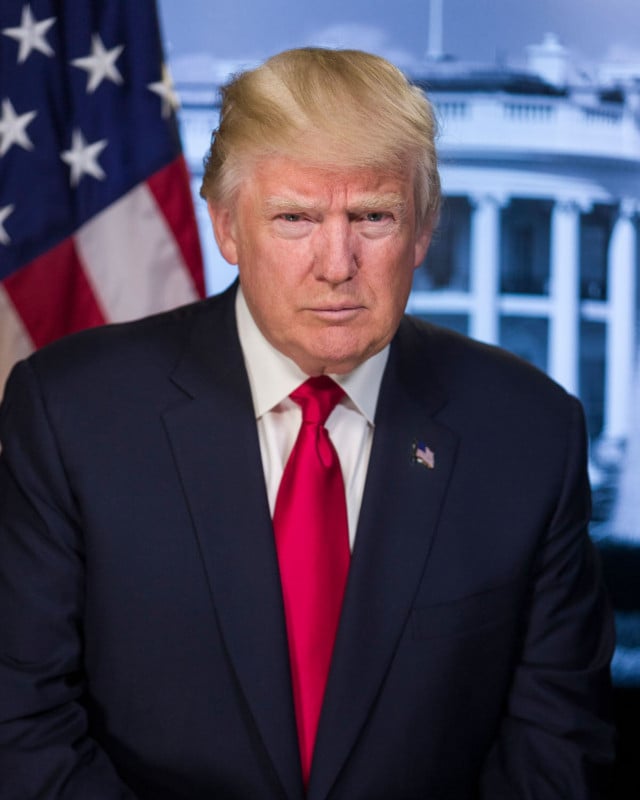 Later he changed his official photo to have a big smile which somehow looks even worse on him
Also I've read quite a bit about Churchill and while I cant deny his achievements I don't care for the man at all these days.