Memories of Barack Obama
Birthers claim that no one from Obama's past has come forward saying they knew him. Where are the pictures? Where are the interviews with his friends, his teachers? Why does no one remember him growing up? It's as if he burst on the scene with no past.
Like everything else Birther, this meme is easily debunked.
Indonesia: from Age 6 to Age 10
Hawaii: Age 10 to High School Graduation
Next: Occidental College and Columbia University
---
BIRTH: August 4, 1961 Kapiolani Medical Center for Women & Children, Honolulu
Official Sources:
Birth Index 1960-1964, Hawaii State Department of Health
Press Release from the Office of the Governor, April 27, 2011
HONOLULU – The Hawai'i State Health Department recently complied with a request byPresident Barack Obama for certified copies of his original Certificate of Live Birth, which is sometimes referred to in the media as a "long form" birth certificate."We hope that issuing certified copies of the original Certificate of Live Birth to President Obama will end the numerous inquiries related to his birth in Hawa'i," Hawai'i Health Director Loretta Fuddy said.  "I have seen the original records filed at the Department of Health and attest to the authenticity of the certified copies the department provided to the President that further prove the fact that he was born in Hawai'i."
In June 2008, President Obama released his Certification of Live Birth, which is sometimes referred to in the media as a "short form" birth certificate.  Both documents are legally sufficient evidence of birth in the State of Hawai"i, and both provide the same fundamental information: President Obama was born in Honolulu, Hawai'i at 7:24 p.m. on August 4, 1961, to mother Stanley Ann Dunham and father Barack Hussein Obama.
In 2001, the Hawai'i State Department of Health began computer-generating vital statistics records.  Since then, its longstanding policy and practice has been to issue and provide only the computer-generated Certifications of Live Birth, and to not produce photocopies of actual records to fulfill requests for certified copies of certificates.Director Fuddy made an exception for President Obama by issuing copies of the original birth certificate.  The departmental policy to issue only computer-generated Certifications of Live Birth remains in effect for all birth records that have been computerized.
Director Fuddy, in her capacity as Health Director, has the legal authority to approve the process by which copies of birth records are made. "The exception made in this case to provide President Obama with a copy of his original Certificate of Live Birth was done according to the letter of the law," Attorney General David Louie said. "Director Fuddy exercised her legal authority in a completely appropriate manner in this unique circumstance.  We will continue to maintain the strict confidentiality requirements afforded to vital statistics records, such as birth certificates.  These requirements help protect the integrity of the records, and keep us all safe from crimes, such as identity theft.
 2007 Short Form Birth Certificate                              
 2011 Long Form Birth Certificate
Birth Announcements:
For more on Barack Obama's birth certificates, see The Fogbow's report. 
---
Monica Danielsson, Mother of Stig Waidelich
A Swedish woman, Monica Danielsson, 78, may have provided the last piece in the puzzle on where US president Barack Obama was born, when CNN recently went to Hawaii finally lay the matter to rest. "Obama was lying there next to my Stig in the bassinet and I remember him because he was the only black child there and I thought he was very cute," she said to Swedish daily Expressen… 

Monica, who was born in Traneberg in Stockholm, moved to Hawaii 50 years ago. Her memories of an African-American baby at the maternity ward further corroborate the story. "I have no absolute proof of course, but I saw Obama and I have always thought it was Obama," she told Expressen.  

When President Obama became a candidate in 2008, Monika noticed his birth date and hospital in an article and remembered that day in the nursery. Since then more memories of Obama growing up has come back to Danielsson. "The memories come rushing back to me. Obama was very into sport and my son was good at tennis, although Obama was more into basketball," she said.

In order to see what happens when someone born in Hawaii requests a birth certificate, CNN asked a current resident of the state – Stig Waidelich – if he could get a copy of the document.

Waidelich was born just hours after Obama in August 1961. Like Obama, Waidelich's birth was announced at the time in the Honolulu Star Bulletin newspaper. Waidelich, like Obama in 2008, was given a certification of live birth in response to his request. 

Monika Danielson is Stig's mother and she has vivid memories from the hospital after Stig was born. Monika told CNN that she remembers visiting the nursery after Stig's birth and seeing a lot of Asian babies, one white baby which was her son, and one black baby.

Because Monika is from Sweden, she told CNN that she had not seen many black children or babies before, which was why she particularly remembers seeing this black baby in the nursery. When President Obama became a candidate in 2008, Monika noticed his birth date and hospital in an article and remembered that day in the nursery. She believes that baby she spotted was indeed President Obama.
Barbara Nelson of Kenmore, NY.
"I may be the only person left who specifically remembers his birth. His parents are gone, his grandmother is gone, the obstetrician who delivered him is gone," said Nelson... Here's the story: Nelson was having dinner at the Outrigger Canoe Club on Waikiki Beach with Dr. [Rodney] West, the father of her college friend, Jo-Anne. Making conversation, Nelson turned to Dr. West and said: 'So, tell me something interesting that happened this week,' she recalls.

His response: "Well, today, Stanley had a baby. Now that's something to write home about." The new mother was Stanley (later referred to by her middle name of Ann) Dunham, and the baby was Barack Hussein Obama. "I penned the name on a napkin, and I did write home about it," said Nelson, knowing that her father, Stanley A. Czurles, director of the Art Education Department at Buffalo State College, would be interested in the "Stanley" connection.

She also remembers Dr. West mentioning that the baby's father was the first black student at the University of Hawaii and how taken he was by the baby's name."I remember Dr. West saying 'Barack Hussein Obama, now that's a musical name,'" said Nelson…" [Note: According to the Long Form Birth Certificate, the actual obstetrician who delivered Barack Obama was David A. Sinclair, M.D.]
Neil Abercrombie, Family Friend
…Neil Abercrombie, then a graduate student in the sociology department, frequently would see young Obama around town with his grandfather Stanley, whom Obama called "Gramps." "Stanley loved that little boy," said Abercrombie, now a Democratic congressman from Hawaii. "In the absence of his father, there was not a kinder, more understanding man than Stanley Dunham. He was loving and generous."

As for Obama's roots in Hawaii, Abercrombie told Hawaii News Now he first laid eyes on baby Barack Obama a few days after he was born. Abercrombie said Obama's parents introduced their newborn to friends at the University of Hawaii where Abercrombie was going to college with the president's father.

"We not only saw him and were with them, but were introduced to him of course at our gatherings, our student gatherings. And of course over the years then as he was raised by his mother and his grandparents we of course saw him frequently because he was with his grandfather all the time," Abercrombie added.

Video: Hawaii News Now, Interview with Neil Abercrombie  

   

   
---
Noelani Elementary School, Honolulu, Hawaii 
Aimee Yatsushiro, Teacher: Kindergarten 
Aimee Yatsushiro, a retired teacher from Kahului, served as a student teacher from September to December 1966 at Noelani Elementary School on Oahu. Her supervising teacher was Kazuko Sakai, the primary educator for about 25 students in a kindergarten class that included a boy named Barack "Barry" Obama.  "He was a cute, likable, heavy build-child," Yatsushiro recalled. "I could visualize Barry smiling, dressed in his long-sleeved, white shirt tucked into his brown Bermuda shorts, and wearing laced shoes."

"He was a good listener from the time he was little," Yatsushiro said. "I remember him always smiling and observing, just watching all the time, smiling and observing. He didn't have to be the center of attention."
Katherine Nakamoto, Teacher: Kindergarten
Katherine Nakamoto, also a retired teacher now living in Wailuku, coincidentally was assigned to the same kindergarten class, only this time from January to June of 1967. Nakamoto said she never used a nickname for the student. "We called him Barack. . . . He was very well mannered, respectful, confident and independent." 

"He (Obama) was always nicely dressed," Nakamoto said as she looked at the old photograph recently. "He wasn't outstanding in any way like being naughty or anything. I just remember him being confident, like the way a president should be."

   
Rev. Mike Young, Pastor of the First Unitarian Church of Honolulu
When Obama was in elementary school in Honolulu, Young recounted in a telephone phone interview, either his grandmother or grandfather (there's confusion over which one) brought him to Sunday school there for several years. 

When Young reminded Obama at the memorial service, "his eyes lit up, and he turned to Michelle and said, 'Hey, that's right. This is where I went to Sunday school.'"

Young refers to Obama as Barry. "That's who he was here. No one here called him Barack." At the memorial service, the 70-year-old minister saw Obama as "a tall skinny kid."
OFFICIAL SOURCES: Government Officials
US Citizen and Immigration Services: FOIA Request Concerning Lolo Soetoro's Immigration file, page 46

Memorandum to file

A 14 128 294

Sept. 14, 1967

Pursuant to general inquiry from Central office regarding the status of the applicants' spouses' child by a former marriage.

The person in question is a united states citizen by virtue of his birth in Honolulu, Hawaii on Aug. 4, 1961. He is living with the applicants' spouse in Honolulu, Hawaii. He [redacted with xxxx's] is considered the applicants stepchild, within the meaning of Sec. 101(b)(1)(B), of the act, by virtue of the marriage of the applicant to childs' mother on March 15, 1965.
---
Video:  
Inside Edition: Barack Obama School Life in Indonesia
---
THE NEIGHBORHOOD
Yunaldi and Harmon Askiar, Neighborhood Friends
[Yunaldi's] hanging out with his brothers, just like he did when he was a kid. They all remember Obama. Soon I'm sitting on the floor with them, listening to stories of childhood adventures…. The neighborhood kids played soccer and staged swordfights with bamboo in the middle of the street. They also staged fistfights, pitting boys of similar size against each other. Johnny Askiar's voice is still filled with wonder as he recalls the feeling of hitting Obama's skull.

"Barry's head was really hard," he says.  "My hand would hurt when I hit it. It was like iron, that head." A useful quality in a president, perhaps?

The Askiars speak about Obama with what feels like genuine fondness, but as kids they weren't above taking advantage of his status as an outsider. "Sometimes we'd say, 'Barry, do you want a chocolate?' And we'd give him a chocolate. The next day we'd give him a chocolate again. The third time we'd give him terasi (fermented shrimp paste) wrapped up like chocolate," remembers Harmon Askiar. Obama didn't get mad, they say. He would laugh it off.

The other kids would scrap with him sometimes, but because Obama was bigger and better-fed than many of them, he was hard to defeat. "He was built like a bull. So we'd get three kids together to fight him," recalled Yunaldi Askiar, 45, a former neighborhood friend. "But it was only playing."

Obama spent most his spare time hanging out with [Zulfin] Adi and other friends at the home of Yunaldi Askiar, a classmate. They used to play a kind of fencing game using sticks, kick a ball up and down the narrow dirt lanes or go swimming in the river behind the school, said Askiar, 42, a car mechanic.
Zulfan Adi, Neighborhood Friend
He was the only foreign child in the neighborhood. He also was one of the only neighborhood children whose parents enrolled him in a new Catholic school in an area populated almost entirely by Betawis, the old tribal landowning Jakarta natives who were very traditional Muslims. 

Zulfan Adi was one of the neighborhood kids who teased Obama most mercilessly. He remembers one day when young Obama, a hopelessly upbeat boy who seemed oblivious to the fact that the older kids didn't want him tagging along, followed a group of Adi's friends to a nearby swamp. "They held his hands and feet and said, `One, two, three,' and threw him in the swamp," recalled Adi, who still lives in the same house where he grew up. "Luckily he could swim. They only did it to Barry." 

"We played marbles out on a dirt field. We could never cheat him. We did try but he always found out," says Zulfan Adi, 47, a freelance tourist guide who still lives down the street from Obama's old house in a lower-middle class neighborhood in South Jakarta. "He used to say, `Kamu curang, kamu curang!"' ("You cheat, you cheat!") Obama "is resolute, that's the best way to describe him," Adi says. "He never hesitated to stand up to defend his rights."
Dara Madewa, Neighborhood Friend

Another former neighbor, Dara Madewa remembered Obama as an active boy with the nickname 'Little Berry', who often played with children in the niehgborhood.

"He liked to stay in my house after school. He even had lunch in my house. Most of the time he stayed until the afternoon. We did not know what was the English word for 'go home' and I needed to ask my father for that. He only left when we told him "Berry go home.



Other Neighborhood People
"He was very disciplined because somehow at 5:30 p.m. he went home to study," says Adi's 86-year-old mother, Aisyah Zainal-Abidin. "It was unusual."

"It was a very poor area when the family came here," said Coenraad Satjakoesoemah, 79, a retired airline manager and a neighborhood leader. "There were still dirt roads, only a few houses and lots of large trees."

In Mr. Satjakoesoemah's living room, Mr. Obama's mother taught English to the neighborhood women, including his wife, Djumiati. While the residents regarded Mr. Obama's mother as a "free spirit," Barry, who was chubby, was referred to as the "boy who runs like a duck," said Mrs. Satjakoesoemah, 69.

Mr. Obama, the couple said, attended school with children who could not afford to buy shoes.

Inside the old art deco house sits Obama's former landlord, Abu Bakar, a chain-smoking 78-year-old who saw no sign of the sparkling future for the nine-year-old he once taught table tennis. "I treated Obama as the son of the man who rented this house," Bakar told the Herald. "To me, he was just an ordinary boy. I did not give him much attention, of course, because I did not imagine he would become an important person."

His only abiding memory is of the morning Jenngo, Obama's pet poodle, escaped and failed to return, leaving Obama in tears.

Near one of his homes here, the same family still runs a wooden stall selling gado-gado, an Indonesian salad covered in peanut sauce. Agus Salam, who took over the business from his mother years ago, played soccer with the American boy everybody here called Barry. "His house — all the houses around here — haven't changed," said Mr. Salam, 56.

…Mr. Obama often played with the two sons of [a] physician's driver. One time, recalled the elder son, Slamet Januadi, now 52, Mr. Obama asked a group of boys whether they wanted to grow up to be president, a soldier or a businessman. A president would own nothing while a soldier would possess weapons and a businessmen would have money, the young Obama explained.

Mr. Januadi and his younger brother, both of whom later joined the Indonesian military, said they wanted to become soldiers. Another boy, a future banker, said he would become a businessman.

"Then Barry said he would become president and order the soldier to guard him and the businessman to use his money to build him something," Mr. Januadi said. "We told him, 'You cheated. You didn't give us those details.' "

"But we all became what we said we would," he said.
Paschetta Sarmidi, Family Friend
Neighborhood residents and family acquaintances describe Obama's stepfather, who went to work at a Western oil company after serving time in the Army, as quiet and kind.

"He was very good to Ann, just a nice man," says Paschetta Sarmidi, 67, who worked in Jakarta with Obama's mother at theFord Foundation.

Sarmidi denounces efforts by some in the U.S. to try to smear Obama by emphasizing his stepfather's Muslim faith. "He was a common Muslim," she said. "Nothing radical."

---
Fransiskus Assisi School in Jakarta
Israella Darmawan, Teacher: First Grade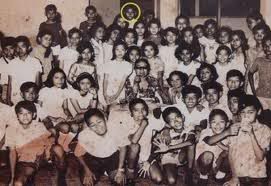 Israella Darmawan is every inch a teacher, from her shiny cap of black hair to her sensible shoes. In an office at the Fransiskus Assisi School, she shows me an old register with an entry for Barry Soetoro, as Barack Obama was know then. Bu Is taught Obama in the first grade. She admits she doesn't remember all her students well, but Barry … well, he stood out. "He really was different from the others. He was tall and heavy, black skin, curly hair."

Obama struggled with Indonesian, she says, but he was clearly a bright kid, especially at math. He had natural leadership qualities, she adds; other kids followed him around during playtime. "Barack ran somewhere, they went. He ran somewhere else, they followed."

[She] said she attempted to help him learn the Indonesian language by going over pronunciation and vowel sounds. He struggled greatly with the foreign language, she said, and with his studies as a result.

The teacher, who still lives in Obama's old neighborhood, remembers that he always sat in the back corner of her classroom. "His friends called him `Negro,'" Darmawan said. The term wasn't considered a slur at the time in Indonesia.

Still, all of his teachers at the Catholic school recognized leadership qualities in him. "He would be very helpful with friends. He'd pick them up if they fell down," Darmawan recalled. "He would protect the smaller ones."

In 1968, Obama began first grade at St. Francis Assisi Foundation School, just around the corner from his home. The Catholic elementary school had only opened the previous year and wanted to enroll as many students as possible, so it welcomed children of any religion, said Israella Dharmawan, 63, his first-grade teacher.

"At that time, Barry was also praying in a Catholic way, but Barry was Muslim," Dharmawan said in Obama's old classroom, where she still teaches 39 years later. "He was registered as a Muslim because his father, Lolo Soetoro, was Muslim." Like all pupils, Obama had to pray before and after each class, and cross himself in the name of the Father, the Son and the Holy Spirit, Dharmawan said.

Obama was taller and better dressed than most kids in classes where shoes and socks were still luxuries, so he stood out from the start. As an African American, and the only foreigner, he suffered racial taunts and teasing but never turned to violence. "At first, everybody felt it was weird to have him here," Dharmawan said. "But also they were curious about him, so wherever he went, the kids were following him." Instead of using his fists, Obama gained respect — and friends — by using his imposing stature to protect weaker children against the strong, Dharmawan said.

Israella Pareira, Mr. Obama's teacher in the 1st grade at Assisi, said she remembered him for good penmanship as a lefty and an unusual way he communicated without yet speaking Indonesian.

"He wasn't able to speak Indonesian language when he first entered this school, so he used sign language in communicating with his friends. While with the teacher, whenever he was facing any matter in the subject that he didn't understand, he would always look at me, which meant he was asking me to help him, so I would explain it to him again in English," she said.

---
Menteng One School (Sekolah Dasar Negeri Besuki) in Jakarta
   
Fermina Katarina Sinaga, Teacher: Second Grade
Fermina Katarina Sinaga, now 67, has perhaps the most telling story. In an essay about what he wanted to be when he grew up, Obama "wrote he wanted to be president," Sinaga recalled. "He didn't say what country he wanted to be president of. But he wanted to make everybody happy."

Obama's Indonesian teachers all said he was a leader at a young age. Fermina Katarina Sinaga, Obama's third-grade teacher, didn't have to quiet her pupils before class because Obama did it for her.

"When the kids lined up before entering the class, he would step forward and lead the whole class," said Sinaga… "He inspected the line, and he was acting like a teacher. I could see his sense of leadership back then."

Some of the Betawi children threw rocks at the open Catholic classrooms, remembered Cecilia Sugini Hananto, who taught Obama in 2nd grade.  
Pak Effendy, Teacher: Third Grade
The US President's former grade three teacher said that Mr Obama – who was known as "Barry" when he attended the Menteng One school in Jakarta – studied the Koran and went to classes on Islam, despite the objections of Ann Dunham, a Catholic. The teacher, Effendi, who taught at Menteng One for 29 years, remembers Mr Obama as a "fat, curly-haired, curious boy". The school had an international mix of pupils, including Christians, Hindus, Buddhists and Muslims.

Mr Obama attended classes on Islam while the Christians attended classes on Christianity, said Effendi. Barry, he said, was alone among the pupils in that he insisted on attending both. "His mother did not like him learning Islam, although his father was a Muslim. Sometimes she came to the school; she was angry with the religious teacher and said 'Why did you teach him the Koran?'" said Effendi. "But he kept going to the classes because he was interested in Islam. He would also join the other pupils for Muslim prayers."

"It is still fresh in my memories that Barry's physical appearance was bigger than others, he was fat and his skin was a bit darker. His hair was curly," he said. Both classmates and former teachers recalled the young Barry as someone who was easy going and good at making friends.

"His attitude towards his friends was good both to the boys and the girls, but he was a bit mischievous, especially to the girls" he said. "He liked to, you know in the past there was a student who had a long hair, he often pulled her hair… that was probably to get attention from his friends."

Effendi remembers Mr. Obama as good student who liked history and geography, as well as being involved in school activities. "He also liked to join an extracurricular activity called PRAMUKA (boy scout) that was held on every Saturday afternoon." [In the class picture, Barry is wearing a Pramuka beret.]

---
When the teacher introduced 'Barry Soetoro' [Obama went by his stepfather's name at the time] to the class, he was very exotic. He was the only non-Indonesian; he was taller than all of us and chubby. He was accompanied by his white mum and his Indonesian stepfather, who was wearing a military outfit, and I remember thinking, that's strange, he looks half black, half white – maybe this is what a boy from Hawaii looks like. He wore Bermuda pants that extended below the knee, whereas our short pants were halfway down our thigh, and he wore T-shirts with stripes whereas ours were plain. He was the only left-handed student in class – it's not considered polite in Indonesia to be left-handed – so it was always amazing to see him writing with his left hand.

Barry was the only one in the class who had bread in his lunch box – the rest of us had traditional Indonesian snacks. There's one called kepan – sticky rice and desiccated coconut which you have to dip in this very strong chilli sauce. It's hot even for us. But Barry was very curious. He tried it and burnt his mouth, and he was saying: 'It's hot, it's hot.' You can see he was always open to learning something new.

He and his mum had been living in Indonesia since 1967. She worked for USAID, helping Indonesian women in the countryside to live in a more Western fashion. For the first two months, Barry was still adjusting. We had a singing class once a week and he wouldn't sing, probably because he was shy and worried that he might sing a word wrong. But after three months, he spoke Indonesian. He became one of us.

I remember one time he had a birthday and I went to his house with some classmates. Barry's house was down a mud track; to play football there, you had to put plastic bags on your feet. Near his house was a small canal – at that time it wasn't polluted – and they had small salamanders in it. Barry had chickens in his home field. It was totally normal for Jakarta in those days.

Me, Barry and Yanto used to play together every lunch break for two years and he was very loyal to our gang. If I said: 'Don't play with that boy, play with us', he'd do it. We'd try to finish our lunch as fast as we could and then we'd go to the fields and play: running, hide and seek, marbles and tak gebok, an Indonesian game of tag where you try to hit your fellow boys with a ball. One time, there was a naughty young boy who missed Barry with the ball so he took a small stone from the playing field and threw it and hit Barry's head, which started bleeding. I remember Barry just went quiet – his mum had taught him not to fight. He was one of those kids you could tell was brought up with a lot of love and affection and so he was never angry or nasty.

We loved playing so much we were always in on the third bell. Most of the girls had a problem with our gang because we were always very active and sweating, and sometimes we'd miss-throw and hit a girl. 'Oh, here they are again,' they'd say. 'Oh, you're sweating from the sun, you stink, go away.' So I had to teach Barry Indonesian swear words to say back to the girls.

At the time, my father and President Sukarno were the only people in the country with Cadillacs, and both were presents from my grandpa, who was the richest man in Indonesia. Grandpa bought me all the DC Comic books, and I was the only one who had them, so Barry and Yanto would borrow the books and copy pictures of Batman and Spider-Man out and ask me to judge which was better. Barry was always better than Yanto. Even Yanto always agreed with that. Barry had a great eye.

We came back from the summer vacation for fifth grade and Barry wasn't there. The teacher said he'd gone back to Hawaii. Our small gang was split up.

Somebody said in 2006: 'Look at Time magazine – your old friend is running for President.' I didn't recognise him. He was much slimmer. Then I saw a picture where he was laughing and I recognised him from the smile and the teeth.

Later on there were allegations that the school was a madrassa, and foreign journalists began hanging around. But the small mosque at the school today was added on in 2001. There was no mosque at the time and it wasn't even a particularly religious school.

It's very sad if a great nation like America wants to persecute Obama just because he was born from a Muslim dad and had a Muslim stepfather. I'm sure one of the reasons for the flexibility he has today is his experiences in Indonesia. At the school, there were half-Chinese and half-Dutch Indonesians, Javanese people, Ambonese, and there were Buddhists, Hindus, Muslims, Christians and Catholics. Barry is used to a mix.

Rully, who said that Obama was affectionate toward his friends, continued to reminisce about the good old days. "I remember that he was very straightforward. He didn't like it if anyone cheated, whether playing marbles or petak gebok [Indonesian-style baseball]. 

"Barry was usually of a happy disposition, although sometimes children teased him and called him kuping pangsit [having ears shaped like fried dumplings]. He just laughed. I still remember he had an oval aluminum lunch box with him at school every day. Sometimes, he was brought to school on the back of a motorcycle if his mother had not yet gone off to work at the Indonesia-America Friendship Association [LIA]." 

"Barry was very humble and sometimes just did what we asked him to do, such as eating Betawi glutinous rice or teasing the girls. We missed Barry when he had to leave in August 1971. Ask Ibu Karim [one of Obama's teachers] or Pak Effendy [the class teacher] for their comments. They are witnesses who are still alive today." 
Widiyanto Hendro Cahyono, Classmate
Widiyanto [Hendro Cahyono], who was Obama's seatmate in third grade — back when students had to share a seat and desk built for two — said he was surprised when the US ambassador to Indonesia, Cameron Hume, invited him and Rully to his Surapati residence a day before Obama's inauguration in January 2009 for a traditional slamatan, a ceremony for special occasions. 

"Rully was in Bali at the time so he couldn't come to the residence, but a friend represented him," Widiyanto said. "In return, we, as Obama's former classmates, invited the ambassador to SDN Besuki. Look at this photo. These are Obama's classmates." 

Both Rully and Widiyanto recall that it was the more active and sporty kids at SDN Besuki who mostly played with Obama, though he was easygoing and friendly with everyone.  "From the first time that Barry was introduced, we wondered who he was — a chubby and taller-than-average kid with curly hair," Rully said. "He was escorted by his father, who was in military uniform. Barry's stepfather studied topography in Hawaii. Barry seemed like a very interesting kid and was all smiles." 

Widiyanto, who now runs his own express courier service company, said that Obama also joined the siaga , the Indonesian version of the US Cub Scouts. "Not very many people know this. Look at this photo, there's Barry and me. President Obama has this photo too," Widiyanto said, showing a never-before published photo of Obama as a boy wearing the distinctive siaga cap. 

Widiyanto said that even back then, Obama was already extremely smart. He remembers that Obama was left-handed and good at drawing. "I remember he sketched the characters in the Marvel and DC comics that Rully brought to school. Rully's grandfather was one of Indonesia's richest men at the time so he had access to imported comics," Widiyanto said. 

Obama never became terribly close with the children of the new school — this time a predominantly Muslim one–where he was enrolled. As he had at the old school, Obama sat in a back corner. He sketched decidedly American cartoon characters during class. "He liked drawing Spider-Man and Batman," said another friend, Widiyanto Hendro Cahyono…

"He was an average student, but very active," said Widianto Hendro Cahyono… who was in the same 3rd grade class as Obama at SDN Menteng elementary school in Jakarta. "He would play ball during recess until he was dripping with sweat. I never imagined he would become a great man."
Bandung Winardijanto, Classmate

Former student and [former principal] Ibu Karim's grandson, Bandung Winardijanto, remembers Obama as a "hyperactive junior who was daring, impish and could not stand still." "We called him curly eyelashes because he had long and curly eyelashes. He had a dark skin tone and his hair was curly but really soft."

Bandung said when Obama was made a senator last year he made the connection. "We knew him not by the name of Barack Obama but as Barry Soetoro." He said Barry had joined the Scouts and was known throughout the school. "He stood out among the other children. We use to tie him to the flagpole because he couldn't stand still. He would be angry for a while, but not long after we'd untie him and he would laugh and run around as usual," he said.

Bandung said Barry had once broken the school fence. "It was still made of wood not of concrete like today. He was running around and knocked down the fence. He got up and smiled and not long after started to run around again." 

He said the next day Barry's stepfather turned up at the school with workmen. "He watched the workmen fix the fence and we called him little controller."

Bandung said Barry's parents often came to the school. "He used to take food from the vendors without paying. But, at the end of the week, his parents would come and pay for it." 

Bandung said he had heard the rumor that Obama went to a radical Islamic school. He showed a picture of Obama with the Scout group. "The girls wore miniskirts. There's no way miniskirts would be allowed at a madrassa," he said. Another photo of teachers at the school shows both males and females wearing Western-style clothing. The women are also wearing miniskirts. Bandung said there was nothing to worry about in any case as Indonesian madrassa had been noted for teaching a moderate form of Islam. "I think the Americans are being a bit paranoid this time."
Ati Kisjanto, Classmate
"Barry liked to draw heroes." Then, one day about a year after he had arrived, Obama was gone. "Suddenly we asked, `Where's Barry?'" remembered Ati Kisjanto, 45. "And we were told he had already moved away."

---
Hawaii: Age 10 to High School Graduation
Dawna Weatherly-Williams, Family Friend
Dawna Weatherly-Williams, then 22 now 60, from California, had recently moved to Hawaii with her black husband. She had struck up a friendship with [Frank Marshall] Davis – whom she refers to as 'Daddy' – and was chatting with him that late autumn afternoon as Dunham and Barry approached.

Sitting on a wooden bench in Honolulu's Makiki District Park this summer, Weatherly-Williams chain-smoked as she recalled Davis meeting Obama for the first time that day in 1970. 'Daddy had his feet propped up and he saw them and called out, "Hey, Stan! Oh, is this him?"

'Stan had been promising to bring Barry by because we all had that in common – Frank's kids were half-white, Stan's grandson was half-black and my son was half-black,' she said.

Dunham and his grandson were on their way home from Punahou, the private school that Obama was to describe in his 1995 memoir Dreams from My Father as an 'incubator for island elites'. He had just taken entrance tests in English and mathematics.

'Barry was well-dressed, in a blazer I think,' Weatherly-Williams said. 'He was tired and he was hungry. He had a full face – it wasn't pointed like it is now. We were all grinning like idiots, me and Frank and Stan, because we were thinking that we know this secret about life and we were going to share it with Barry. He hadn't seen anyone that looked like him before.'
---
Punahou School, an independent college preparatory day school
OFFICIAL SOURCES:
PUNAHOU SCHOOL Website
1971 (5th grade) to 1979 (12th grade)


Co-curricular Activities

1975 Intermediate Football – 8th grade

1976 Boys' Chorus One – 9th grade

1977 Concert Choir – 10th grade

1977 Junior Varsity Basketball – 10th grade

1978 Varsity A Basketball

1979 Varsity A Basketball (state champions)

1979 Ka Wai Ola (Punahou's high school literary journal)

A Life's Calling to Public Service, by Barack Obama '79  

"I realize how truly lucky I was to have been raised here. Hawaii's spirit of tolerance might not have been perfect, but it was — and is — real. The opportunity that Hawaii offered to experience a variety of cultures in a climate of mutual respect became an integral part of my world view, and a basis for the values I hold most dear."

Punahaou Bulletin Spring 2005 (4 page article)

Obama Encourages Students to 'Dream Big'

One thing that you might want to know about UnitedStates Senator Barack Obama is that he wasn't always a great student. He reminded Punahou seniors during his visit to campus on December 17, 2004 that he is, in fact, an example of a young man who did not reach his full promise until after he left Punahou.

Not surprisingly, over 400 students, administrators and faculty packed Thurston Chapel to see and hear the charismatic Punahou alumnus with the winning smile. More students listened through the chapel doors and waited for a chance to meet Obama. Fourteen students representing grades 6-12, selected to pose questions to the senator, lined the front row pews during the informal session….

Punahou Bulletin Spring 2007 (Long article)

A Kid Called Barry
Barack Obama '79

By Carlyn Tani '69 

On a wintry February morning, U.S. Senator Barack Obama '79 stood before the Illinois Old State Capitol in Springfield, site of Abraham Lincoln's historic speech against slavery, to announce his candidacy for President of the United States. For many, Obama's announcement highlighted a meteoric rise to prominence that began in 2004 with his electrifying keynote speech at the Democratic National Convention. For others, it symbolized the remarkable ascendance of a kid they called Barry…

Punahou Bulletin Winter 2008 (Long article)

We Were All There
Barack Obama '79 Makes History on Election Night 2008

By Kehaulani Lum '79, parent of Kanani D'Angelo '15

…Barack's Punahou buddies, Greg Orme and Bobby Titcomb, attired dashingly in business suits, entered the space from a special area behind the stage and sweetened the moment even more for me, with "catch-up" conversation and intimate reflections of their friend…
Punahou Bulletin Spring 2009 (Cover plus articles)
They're Cheering for Our Barry

"I had a lump in my throat; I had to exhale. And I was thinking, … 'They're cheering for our Barry'"

Punahou Travelers, Strangers Alike Feel Pride for One-time Student
---
Ka Wai Ola — Punahou Literary Magazine 

I saw an old, forgotten man
On an old, forgotten road.
Staggering and numb under the glare of the
Spotlight. His eyes, so dull and grey,
Slide from right to left, to right,
Looking for his life, misplaced in a
Shallow, muddy gutter long ago.
I am found, instead.
Seeking a hiding place, the night seals us together.
A transient spark lights his face, and in my honor,
He pulls out forgotten dignity from under his flaking coat,
And walks a straight line along the crooked world.
---
TEACHERS
Pal Eldredge, Teacher: 5th Grade Math and Science 
"Barry was a happy kid. He had a good sense of humor and was smiling all the time. He was a rascal too – he had a little spunk to him."

   
Mabel Hefty, Teacher: 5th Grade
Hefty's daughter, Carolyn Whorff, a retired teacher who lives in Oakhurst, Calif., said she teared up to hear that Obama considered Mrs. Hefty his favorite teacher. Obama's name had come up as her mother was dying of cancer, before he went into politics, Whorff said. "I know he's going to be somebody,'" Hefty told her daughter. "You probably will hear about him. If you do, look him up."
Ten years after that memorable birth announcement, Nelson would hear the Obama name again. This time, the father, now a Kenyan government official, was coming to speak at the Punahou School in Honolulu where Nelson was teaching and where his 10-year-old son was a newly enrolled fifth-grader.  "Dr. Obama had this lovely, attentive manner," she said. "When he answered the children's questions, he would do it as a story, which is the way they do it in Kenya. "His son, whom he hadn't seen in eight years, seemed as fascinated as we all were," said Nelson, who went on to be a high school principal, a harpist, a watercolor artist and poet.
 
Bob Torrey, Teacher" U.S. History
"He was just a normal boy," said Bob Torrey, who taught Obama U.S. history and described him as a B student. "He was very popular with his classmates."  

"He was all boy… He was rascally and had lots of pizzazz – the kind of kid teachers love to have in their classes. He paid attention, but he was not what I would call an intellectual student."

Pal Eldridge, Teacher: Math
"[His grandparents] were always here with him and I remember. I remember Grandpa being kind of a funny guy," said Pal Eldridge, Obama's former math teacher. "I mean he was always … kind of a character, but you know, it was always good to be around him because he was always joking with people too." 

"It's like fatherly pride that I sit here and see that one of my students, you know, is running for president of the United States," he said. "That's almost beyond belief that if something like this happens that, you know, I don't know if I could take it." Obama's communication skills continue to impress Eldridge. "I e-mail him and he writes, he e-mails me back," he said. "In three days, I got an e-mail in three days from Barry and I'm thinking, 'Geez, how many presidential candidates would write their, you know, former teacher back?"
Eric Kusunoki, Teacher: Homeroom
Every morning, for four years, Barack Obama sat in Eric Kusunoki's homeroom class. "I said 'is Barrack Obama here' and he smiled and said 'oh just call me Barry' and it's been Barry ever since," he said. "It's almost unreal to think that someone who came to this school sat in these chairs and walked on this campus is now on that stage," he said.

He says in high school, the president-elect was always smiling and had a lot of charisma, traits he'll take to the White House. "It goes to show you never know, what a country what a country," he said.

[Obama's] keynote speech at the 2004 Democratic National Convention prompted Eric Kusunoki, Obama's homeroom teacher for four years, to pull out a dusty maroon scrapbook stored away since 1979. There among the clips and photos he had collected of all his students, Kusunoki found the teenage Obama _ carving pumpkins, volunteering for class activities, celebrating birthdays, even writing a nice goodbye note to his teacher.

"I knew he would do well," said Kusunoki, who has taught at Punahou for 33 years. "He was very gifted, and I knew he'd do great things. But this well? On this stage? I never expected that."

"I had a teacher who would say one of these days one of you may be president, when I started teaching I used to tell my students that too and now look here you are, maybe." 

"He seemed to negotiate through school very well," said Eric Kusunoki.

…Barry had a confident gait, a cheerful smile and a B average. "He had the same exact mannerisms then as he does now," said Eric Kusunoki, Mr. Obama's homeroom teacher at the Punahou School. "When he walked up to give that speech at the Democratic convention, we recognized him right away by the way he walked. He was well liked by everybody, a very charismatic guy." 
Barbara Nelson, Teacher: Literature
As a high school teacher of British, Biblical and Middle Eastern literature, Nelson taught Obama. "He wasn't usually the first one to speak, but he was an attentive, active listener," she said. "While the others might be bouncing off the surface, he came straight from the center. He picked up on the patterns of ideas and then he'd make a statement that moved the class to the focal point. He also had a lovely, engaging sense of humor," Nelson said. "He was firm, but he wasn't aggressive or in your face."

During one class the question was posed "of what should we be most afraid," drawing answers that included "death," "hell," "biological warfare," "fear" and "isolation," said Nelson. "I recall Barack sitting in the back of the room," Nelson said, demonstrating a hands-behind-his- head pose and describing his lanky, outstretched legs. "When he pulled himself upright I thought 'Bingo. Here we go,' " she said, expecting the discussion to move to a new level.

"And he said, 'Words. Words are the power to be feared most. Every individual has an unmonitored arsenal and whether they are directed personally or internationally, words can be weapons of destruction." 
---
   
Above: Ninth Grade
CLASSMATES
From the time they met in fifth grade, Ando has watched Barack Obama's rise to prominence and he said he couldn't be more proud to be a pledged national delegate and a part of Obama's historic campaign. "It's just been an incredible experience," Ando said.

Ando and Obama are from the class of 1979 at Punahou School in Hawaii… He remembers an unassuming personality who had a strong power of persuasion, a love of books, jazz and basketball — especially basketball.

"Some of the best times I ever had were when we were on these freshman basketball teams. I was a point guard; I had Barack on one side and this guy Mark on the other side. We had played basketball together since we were kids," he said. "That was the most fun … What's interesting is, 30 years later, his biggest supporters are all his former basketball buddies."

… At Punahou, an elite private school, Obama quickly focused his attention on basketball — like most of the kids there, Ando said. "Punahou was basketball heaven," he said. "We had, like, 18 basketball hoops throughout the campus. You could always find a game…. 

Beyond basketball, Ando remembers Obama as a driven student. Although Obama was not from a wealthy family, he was able to attend because of his scholastic achievement and with the help of financial aid.

 "He had this thirst for knowledge that we didn't have. I always thought that was what set him apart: his quest for more than was offered up in school. "He was always the smartest guy," Ando said. "He was probably the only varsity athlete taking the heaviest math load that you could take. "I remember wondering out loud: 'Does Barry want to be a jock or a brain?'

… Ando said the care and attention Obama's grandparents gave him was obvious then and shines through today. "His grandparents, especially his grandfather, would have liked to see him develop … he was a guy who was always there. … He was team grandfather because he was always there at the games. …

Video: Interview with Dean Aldo

Adds Dean Ando, another classmate, "He's always balanced different worlds very well in terms of academics, socializing and athletics. He just did more than the average guy."

Barry was into things that other kids our age weren't into," says Ando, 46, recalling a time in middle school when they went to a record store just to browse. 

"He went through the entire jazz section while we were there. … That affects me to this day — he's the one who introduced me to jazz."

Ando recalls a rumor he heard that Obama was the son of a Kenyan prince — a rumor that Obama himself confessed to starting at lunch one day, only to regret it later when he learned that his father, Barack Sr., was coming to visit the school.

But even that turned out OK, as classmates heard the lush descriptions of his father's homeland and the stories of his tribe's cultural practices.

Ando was among those classmates.

"All I remember is Barry was just so happy that day it was incredible," he said. "What I remember most was the dad and Barry had the same smile. His dad was wearing this nice blue blazer, and he was nice to us, he talked to us." 
Kelli Furushima, Classmate
The number at Dunham's apartment in a nondescript Honolulu high rise has not changed in more than a quarter-century. It is the same one that a young Obama wrote in the yearbook of a petite black-haired beauty named Kelli Furushima, the object of his high school crush. She wistfully showed a reporter the love note Obama wrote in June 1979. Furushima paused, then sighed, pointing out how the potential president was prone to drawing a little Afro atop the "B" and the "O" on his signature. "Isn't that sweet?" she asked. "You can see how he was much more sensitive than the other guys, even back then."

'He was a happy-go-lucky guy,' Kelli Furushima [said]. 'I was one of the cheerleaders that would watch the guys play ball after school. I never really saw him with a steady girlfriend but a lot of girls liked him because he was fun and athletic and tall and dark and handsome in a really cute way. He's so thin now but he had real cheeks back then. Every time I saw him he was smiling and joking around with his friends.'

"Everybody liked him," says classmate Kelli Furushima. "He was very friendly, very warm and had a great sense of humor… He just seemed really laid back in school," says Furushima, 45. "He became political sometime afterward, because I did not see any hint of that in high school. … Except for one thing."

She recalls a poem he once wrote that showed there was more to her classmate than just basketball and books. 

"It was something about an old man on an old forgotten road," Furushima says. "It was something to the effect of 'In my honor he pulled out old forgotten dignity and walked straight in a crooked world.'

"Kids in high school don't normally write poetry like that."

"He never ran for any kind of student government position. He wasn't an outstanding scholar or anything, but he was a thinker and he was a writer from early on. Other than that you just would never even dream that he would exceed where he has."
Jeff Cox, on losing a debate in a high school speech class: "He either had a natural talent for that or he had spent a lot of time thinking about how to frame issues because he was very poised and he was very clear. He was very sophisticated, even then, in the way he kind of dissected the issues and framed his arguments." 
'Gramps was my buddy,' said Joe Hansen, who was one of the five or six friends who would 'pile into the apartment and just hang out and watch basketball or do whatever' at weekends. 'He was never that authority guy, you know: "Don't do that, don't do this" type of thing. He was more like one of the guys, easygoing, and he kind of ran around with us. Tutu was much quieter. I'd say she was the disciplinarian.'

Hansen recalls going to a Crusaders concert with Obama and being almost the only white person there. Another time, Obama invited Hansen and another friend, Tom, who was half-white and half-Chinese, to come along with him to a party. 'We stuck out like a sore thumb because we were white and still in high school and this was a college party. People came up to us saying, "Who are you. Why are you here?" and we were saying, "Er, we came with Barry." It was awkward.'
"In retrospect, everybody enjoyed having him as a classmate," said Mitchell Kam, another member of the Punahou Class of 1979.

"You're surrounded by overachievers and you expect people to be very successful, but I don't think anybody imagines you to run for president or be pope or anything like that."

Now, that funny kid who played basketball, sang in the choir and wrote for the school newspaper could become our nation's leader.  "You don't think you're in school in sixth grade with somebody who's going to be President one day," Garwood said. "And that thought just blows my mind every time I think about it."
Bernice Glenn Bowers, Classmate
But former Punahou pupils doubt that Obama was ever seriously involved in drugs. 'He was so not a druggie,' Bernice Glenn Bowers laughed. 'He couldn't have maintained his studies, his sports. There's no way he could be what he was on the court and be a druggie. It was kind of funny that he actually said that.' 

"He seems to have the skills that a lot of people in our class had, which is to pull diverse people together," said Bernice Glenn Bowers, another classmate.
Debbie Ching, Classmate
Few saw Mr. Obama as a standout academically, or intellectually. "He was clearly bright," said a classmate, Debbie Ching, "but there are people in our class that are nuclear physicists."
"It's hard for us to call him Barack," Robyn Tanaka, Obama's Punahou classmate, said. "We've known him as Barry."
On drug use: "It didn't stand out to me," said Michael Ramos, who was one of Obama's closest friends at the Punahou School in Honolulu. "It was not the focal point of our lives. It wasn't like we all thought we've got to do something to help Barack because it's getting out of control." About Obama's using cocaine, he said, "I didn't know him to do that."
Greg Orme, Classmate
"He had a real intellectual bent, his mom being from the academic world," says classmate Greg Orme '79, now a building contractor, noting Ann Soetoro's Ph.D. in anthropology. "He had a worldly view. He would talk about people in Pakistan and was a lot more aware of Middle East politics than anybody I knew. He was following conflicts around the world and talked about it all the time. He read a lot on his own, too – books on philosophy. So we'd talk about world politics or existentialism." Orme paused then added with a laugh: "He would do most of the talking; I'd chime in." 

Orme spent most afternoons with Obama and considered him one of his closest friends, he said Obama never brought up issues of race, never talked about feeling out of place at Punahou. "He never verbalized any of that," Orme said during a telephone interview from his home in Oregon. "He was a very provocative thinker. He would bring up worldly topics far beyond his years. But we never talked race."

One place Obama has said he found a sense of community was on the basketball court. A member of the varsity squad, though not a starter, Obama and his teammates brought Punahou the state championship in 1979, his senior year.

But it was on the court in the off-season that Obama seemed to be even happier. Back then, Punahou was a completely open campus, with several basketball courts where 20-something men from Honolulu would come in the late afternoon for what often turned into flashy, highly competitive pickup sessions. Many of the men were black.

Orme would stay for the games.

"At the time, it was about basketball," said Orme, who has remained friends with Obama over the years and who plays basketball with him almost every Christmas when the two return to Hawaii to visit family. "But looking back now I can see he was seeking more from those guys than that. He was probably studying them and learning from them. He was a younger black man looking for guidance."
"He was so smart," says teammate Darin Maurer '79, who is now a minister. According to Maurer, one day Obama had a term paper due, so he went home over lunch, typed it out and handed the finished paper in that afternoon. "He wrote it on the typewriter," Maurer marvels, still impressed by Obama's seemingly effortless ability to formulate and organize complex ideas. "It was just amazing he could think that coherently and not rewrite the paper."

Darin Maurer, another buddy of Obama's in Hawaii, never noticed any internal struggle. The two met in seventh grade, drawn together by a shared interest in basketball. Both Darin and his mother recall Obama as very integrated. Suzanne Maurer recalls that Barry and her white son, who had very curly hair, both sported Afro-style haircuts at one point. Mostly, both Maurers remember how smart Obama was. "He could whip out a paper that was due the next day the night before, while all the other kids were spending weeks writing," recalls Suzanne. Darin remembers some racial tensions in Hawaii at that time—expressed by Native Islanders against both whites and blacks. 

There were derogatory native words for both races. "I wouldn't be very surprised about any sort of derogatory stuff about a black person," says Darin, a pastor who now lives in Texas. "I knew that's what you had to accept … It wasn't like it was debilitating. It was just a challenge."
His pals say he hasn't changed. "He's honest, he's truthful and he's always encouraged the better things in you," says Bobby Titcomb. "And you always go back to those people who water your plant, who water your garden."

Titcomb recalls when the two friends would take off by themselves into the Hawaiian forest. "We'd go hike up Peacock Flats and camp, just the two of us," he says. "We'd try to get away from everything. We'd basically live on nuts and whatever we could eat on the trail for two or three days. And we'd talk about how the world could be. We didn't say, Wouldn't it be great if we could drive this car or if I could own this house. It was, Don't you think the world should be more like this?"
Christopher Snelling, Classmate
"My family moved to the States when I was 13 dad was a semi-retired architect and we lived in Honolulu and I went to the private Punahou Academy. I was in year 9 and Obama was a year ahead of me," Mr Snelling said.

"I have followed his career for 18 months with more than a modicum of interest since discovering that the Barry Obama I knew at school was the same Barack Obama that came from nowhere to tackle Hilary Clinton."

Mr Snelling who was in the same class at the elite school of 3000 students as the actor Jack Nicholson's daughter knew Obama quite well, though the two weren't extremely close. "We had lots of social interaction at school. He was quiet, very considered, super smart, well read, pretty engaged and was a good basketballer." 
"Not only did I go to high school with him, I sat at his table at the senior prom," says [Leslie] Price, who graduated from Punahou a year after Obama. Price's date to the prom was Darrell Gabriel, a basketball teammate who still shoots hoops with Obama when the now-President visits Hawaii. "You know, I can't remember who Barry's date was … but we all had a very nice time," she says.

Price remembers Obama as a friendly and quiet student. "He was your average, quiet guy. He always had a smile on his face. He was very low key, non-controversial. He didn't have any enemies. We had this building on campus that we called jock hall—he'd hang out there with his basketball team. The basketball team is going to the inauguration."
"The Barry you saw back then, he was a little bit different … not out in the limelight," said Burt Heilbron, another classmate, who is vice president of Hawaiian Agents Inc., a product warehousing and distribution company. "He was not outspoken, but always a very well-liked person at Punahou."
"A lot of people regard him as sort of this exotic creature that grew up in Hawaii and Indonesia, and I think that scares some people. They like to think of him from Chicago, in the heartland," said Boyle. "But within a three-block range, there's the hospital he was born in, the apartment that he grew up in and the school that he went to, and then also the church where our senior-year class was blessed. All of that is on the same street. It's a small-town kind of story."
Keith Kakugawa, Classmate
At Punahou, a preparatory school that had few black students, Keith Kakugawa and Mr. Obama were close friends. They met when Mr. Obama was a freshman and Mr. Kakugawa, who is Japanese-Hawaiian, was a junior. Mr. Kakugawa remembered that the two often discussed wealth and class and that their disaffection would surface. He said race would come up in the conversations, usually when talking about white girls they thought about dating.

"We were dealing with acceptance and adaptation, and both had to do with the fact that we were not part of the moneyed elite," Mr. Kakugawa said.

Mr. Kakugawa, who spent seven years in and out of prison for drug offenses beginning in 1996, said he pressured Mr. Obama into drinking beer. But Mr. Obama did not smoke marijuana during the two years they spent time together even though it was readily available, Mr. Kakugawa said, adding that he never knew Mr. Obama to have done cocaine. "As far as pot, booze or coke being a prevalent part of his life, I doubt it," Mr. Kakugawa said. He had graduated, however, by the time Mr. Obama was in his junior and senior years, when he wrote that he most frequently used marijuana and cocaine "when you could afford it."

Keith Kakugawa was a close friend of Obama's at the Punahou School. (He appears in "Dreams" as a revised character named "Ray" who may be a composite of more than one Obama friend.) 

He says that Obama, being a dark-skinned kid growing up in a white household, sensed that something was amiss. "He felt that he was not getting a part of who he was, the history," says Kakugawa, who is also of mixed race. He recalls Obama's reading black authors —James Baldwin, Ralph Ellison, Langston Hughes—looking for clues. Keith didn't know at first that Obama's given name was Barack. "We were in the library and there was a Malcolm X book," Kakugawa tells NEWSWEEK. "He grabbed it and looked at it and he's checking it out, and I said, 'Hold on, man. What you gonna do? Change your name to something Muslim?' He said, 'Well, my name is Barack Obama.' And I said, 'No it isn't.' And we got in an argument about that in the library and they had to tell us, 'Shhhh'."

Kakugawa remembered that the two often discussed wealth and class and their disaffection would surface because they were not from rich "Porsche-style families" like many of their classmates. He said that race would come up in the conversations, usually when talking about white girls they thought about dating. "We were dealing with acceptance and adaptation, and both had to with the fact that we were not part of the moneyed elite," Kakugawa said.

Kakugawa, who spent seven years in and out of prison for drug offenses beginning in 1996, said he pressured Obama into drinking beer. But Obama did not smoke marijuana during the two years they spent time together even though it was readily available, he said, adding that he never knew Obama to have done cocaine.

"As far as pot, booze or coke being a prevalent part of his life, I doubt it," Kakugawa said. He had graduated, however, by the time Obama was in his junior and senior years, when he wrote that he most frequently used marijuana and cocaine "when you could afford it."
"He always had a basketball in his hands and was always looking for a pickup game," said teammate Larry Tavares, 46, now an estate planner at First Hawaiian Bank.
Russell Cunningham, a close friend who often went body surfing with Obama, remembered his friend Barry for introducing him to new music and for giving him sound advice.

"He introduced us to jazz and George Benson when we were all listening to rock 'n' roll," said Cunningham, now an attorney in Sacramento, Calif. "He also told me to stick to my studies because they'll take me where I want to go. And I did, and I got to where I wanted to be."
---
The 'Rat-Ballers': Obama's High School Crew
The year was 1979 and Hawaii's Punahou High School basketball team was in the state finals, dominating, 32-11, at the half. Out on the court was No. 23, but long before Michael Jordan made that number famous, another player was standing out for other reasons. His name was Barry Obama. Sometimes called "Barry O'bomber" for his jump shot, that player is better known today as presidential candidate Sen. Barack Obama. At least, that's how he's known everywhere else.

Obama's teammates Alan Lum and Dan Hale say those years with the kid they called "Barry" are some of their most memorable. The three friends were part of a basketball-obsessed group of students known as the "Rat-ballers." "I mean in that forum of a basketball or a pickup game or you know, as a teammate. … He just had something about him. He had this charismatic nature," Hale said.

Teachers and friends here say there's actually quite a lot about Obama that hasn't changed, right down to the way he holds himself. "The way he walks, yeah. Exactly the same," Lum said. "He could beat anybody in a debate and we wouldn't even realize we got beat because we'd end up agreeing with him," Hale said. "He would be very straight to the point and then he'd just have a way of just getting people to agree."
Mark Heflin, Basketball Friend
Mark Heflin played on the Punahou basketball team with Obama (nicknamed Barry O'Bomber on account of his impressive double-pump drop shot). He said, 'Whites are a minority in Hawaii so I was in a minority, though not as small a one as him. Barry had a good style, he was charismatic even back then, and he seemed to flow between lots of groups. But you never really know what's going on in a person's mind.' His friend was academically gifted, though at that stage of his life he didn't work hard enough to truly excel.

Peterson explained: 'For Barry, this was the beginning of asking what it means to be a black man in America. His experience has been mainly with his white grandparents and his white mom. In Hawaii, there's lots of cultures around but he didn't have a strong connecting point to anyone in black culture. I was a safe link to that. Rik and Barry were bi-racial. I was from a military family but I'm thoroughly black. Like most kids trying to discover who they are, for him that was a big issue.'
"He was the kind of guy who could walk into a room and navigate the cliques," says basketball teammate Dan Hale '81, who now coaches Punahou basketball. "My biggest impression of him was the way he could communicate with people. You always felt confident around him, no matter what group you belonged to."
Alan Lum, Basketball Friend
"He had this double pump," says teammate Alan Lum. "He'd clutch the ball, jump and stay up in the air and pump the ball and shoot while you were coming down. So if you were smart, you'd jump two seconds after he did and maybe you'd have a chance."

While not a starter, Obama had presence. "He was a leader on the court," says Lum. "He would call people on it if they were doing something wrong. He would question coaches. A lot of things he did, he did for the right reason; a lot of questions he asked I was thinking in my mind, but he was strong and confident enough to ask them. I respected him for that."

…Lum, who later would coach the basketball team at Punahou as well as teach elementary school there, recalled Obama as always being the first to confront coaches when he felt they were not fairly allotting playing time. Obama wasn't shy about advocating for himself and his fellow backup players, Lum said. "He'd go right up to the coach during a game and say, `Coach, we're killing this team. Our second string should be playing more.'"

But it was on the court in the off-season that Obama seemed to be even happier. Back then, Punahou was a completely open campus, with several basketball courts where 20-something men from Honolulu would come in the late afternoon for what often turned into flashy, highly competitive pickup sessions. Many of the men were black. Orme would stay for the games.

"At the time, it was about basketball," said Orme, who has remained friends with Obama over the years and who plays basketball with him almost every Christmas when the two return to Hawaii to visit family. "But looking back now I can see he was seeking more from those guys than that. He was probably studying them and learning from them. He was a younger black man looking for guidance."
Then and now, Punahou and Hawaii liked to see themselves as more diverse and colorblind than the rest of the nation. But the reality felt far different for the handful of African-Americans attending classes there.

Rik Smith, a black Punahou student two years older than Obama, remembers a Halloween when white students would dress as slaves, coming to school in tattered clothes with their faces painted black with shoe polish. "Like being black was a funny costume in and of itself," recalled Smith, now a doctor who specializes in geriatrics in California.

"Punahou was an amazing school," Smith said. "But it could be a lonely place. … Those of us who were black did feel isolated–there's no question about that."
Tony Peterson, Basketball Friend
There were only five black kids out of 1,600. I used to get to school early; I'd see Barry and he'd say: 'Let's go shoot some hoops' and we'd play pick-up basketball together. He was a bit chubby but far better than me. Rik, Barry and myself jockeyed around and talked casually, and realised that here we are, intelligent black men, and we could have some good conversations.

We'd sit on the sidestep of the library, where a radio would be playing Marvin Gaye and the Eagles, and have these great conversations about life…

He was 14 then, Rik was 16, I was 17, and Barry was definitely matching us. We talked about the future. Rik said he'd be a doctor, which he is; I was going to be a lawyer, which I'm not; and Barry was going to be a basketball player. Barry wrote in my year book: 'Go on and get that law degree, and I'm going to be a famous basketball player, and when I need to sue my team I'll call you.' Of course he went on to be the lawyer and not a shabby one either.

We talked about race but not, I thought, out of a deep sense of pain. The revolutionary anger started to die down in the Seventies. We weren't dealing with the harsh barriers, more with the rate of change, the progress we were making. Black culture was popular across the race spectrum. Jesse Jackson was a big public figure, everyone loved Stevie Wonder, the most popular sports star was Julius 'Doctor J' Ervin, the basketball genius. So we were talking about things like: would the girls date us black guys and would we see a black President in our lifetime? The answer to the first was yes and on the second our take was: there'll be progress, but we won't see it happen.

Decades later, I was in a bookstore in Boulder, Colorado, visiting my brother Keith and he picks this book Dreams From My Father out of the remainder bin and said: 'Look who wrote this.' It was Barry's memoir. Where he talks about his Punahou years, I was surprised by the agony he was feeling. But I'd been black all my life in a way that Barry sort of hadn't. People looked at him and saw a black man, but his own identity was that he was raised by and living with his white mother and these white grandparents. And maybe because of his white half, white people were willing to let their racist side out in front of him. So he had a lot to wrestle with, especially as a teenager. He was questioning things and following them towards agony and resolution…

'We talked about race as a social issue,' he said. 'We talked about the effects of race in our country. Not out of a deep sense of pain – you know, we thought we were smart. In Hawaii, we were in a smaller minority but we weren't a hated minority. There was a respect for black people because the Hawaiians felt a sense of kinship with us. Since there were so few of us, they didn't know quite what to think of us.'

Everyone knew him as Barry. Tony had never even known his real name. In this state of racial isolation, Tony and Barry and one of the other black pupils, Rik Smith, had begun to meet once a week on the steps outside the attendance office, where they would sit and talk. 

As Tony recalls, 30 years later, their talks were rarely earnest. He cannot remember Barry expressing the agonies of racial identity, the struggle to become "a black man in America" that he would write about later in that book. They used to talk about all kinds of things. In March 1976, Tony had tape-recorded one of their conversations for an English project. He still had it in March 2008.  

Rik: "Have you guys ever thought about time?" 

Barry: "Yeah."

Tony: "I thought about it." 

Rik: "Think about time, okay. What is it? What is time?" 

Tony: "I don't know." 

Barry: "Eh. Time is just a collection of human … listen, this is gonna sound good, boy! See, time is just a collection of human experiences combined so that they make a long, flowing stream of thought." 

Barry was 14, younger than the other two. He was bright, Tony recalls, but not especially charismatic, so Tony was amazed later to see how magnetic his friend had become, watching him on TV. They talked about girls and about race. Would the white and Asian girls date them, those black boys? (They would.) Why was a young black man with a book perceived to be "acting white"? Would there ever be a black president of the United States? Not in their lifetime, they concluded. They couldn't imagine it. 
   Chris McLachlin, Punahou High School Basketball Coach
Obama's coach, however, remembers one thing that has changed. Back then, Obama never went anywhere without his basketball, a ball given to him by his absent father. And he remembers Obama's drive, always pushing for more minutes on the court. He says that while Obama wasn't the best on the team, he might have worked the hardest. "I can remember him being here early and playing before school," said his coach, Chris McLachlin. "I remember him bouncing his ball, books in one hand, ball in the other hand. Shooting baskets during recess or at lunchtime. I remember him shooting baskets after school. I remember him being, probably, in the gym when he wasn't supposed to be. When there wasn't a teacher but he went there anyway, he just had to shoot."

His old coach remembers the last time he saw Obama in person a few years ago. He says he didn't want to bother the newly famous politician so he stayed off to the side. "Part way through his speech," McLachlin said, "he kind of caught my eye in the back of the chapel and said, 'Coach Mac, how you doing? You know I used to play basketball here you guys and I really wasn't as good as I thought I was. Was I coach?' and we sort of laughed about it." McLachlin continued. "He sort of admitted, you know, maybe I pushed the envelope a little bit too much on the minutes thing and I really wasn't as good as I thought I was and it was kind of, I thought, a very cogent remark."

"He was what I would call a 'Basketball Jones,'" says Chris McLachlin '64 who coached the lanky teen during his senior year on the Varsity team. "That's a person who lives, eats, and sleeps with their basketball: they dribble it to school, they dribble it between classes, they shoot baskets on Middle Field during lunch. And Barry had that real love and passion for the game."

"Played forward, he was a smasher, driver, post-up, rebounder kind of guy. Also very good at one-on-one moves, very creative. He just loved the game, would play it 24/7 if he could. One of only a handful of kids I've ever coached in 38 years of coaching who would dribble his basketball around with him during school. First to arrive at practice, last one to leave."
Others
Famous former Baskin-Robbins® scoopers include presidential candidate and Illinois Senator Barack Obama, TV hosts Leeza Gibbons and Rosie O'Donnell, Chef Bobby Flay, actresses Julia Roberts, Taryn Manning and Chandra Wilson, actors Eric Dane and Randy Quaid and New York Yankees pitcher Phil Hughes.

Video: Obama's Honolulu Baskin Robbins on Election Day, 2008
---
Graduation Photos
---
Yearbook photos
---