About this time, two years ago, my son and I went to a visit event at his school of choice, Augustana College, in Rock Island, Illinois.
They had a number of open house activities and presentations by various professors and students about some of the projects that they were involved in.
There was one about research projects abroad.
We went in and sat down. The classroom was packed. I sat behind Jake. The professor started her lecture with a slide show about a multi-year project she was working on in Greenland studying the effects of environmental toxins (mercury) and global warming on bird populations in Greenland. She showed a picture of a Peregrine falcon.
Jake and I had done some bird watching together as a father son activity. Even before she identified the bird for the group, I could tell by the way Jake suddenly Sat up a bit straighter, that he had already recognized what it was.
At the conclusion of her talk, she asked if anyone would be interested in going on such a trip. Jake's was the only hand raised. As everyone left, Jake went up and talked to her and got her card. Over the next year and a half, he stayed in touch with her and last fall, she hired him to review and classify bird behavior captured on nest cam videos.
He applied to go on this summer's research trip (they only take one undergrad a year), but there were 10 other applicants as well.
This weekend he told us, HE GOT THE POSITION!
He is going to Greenland for 7 weeks this summer.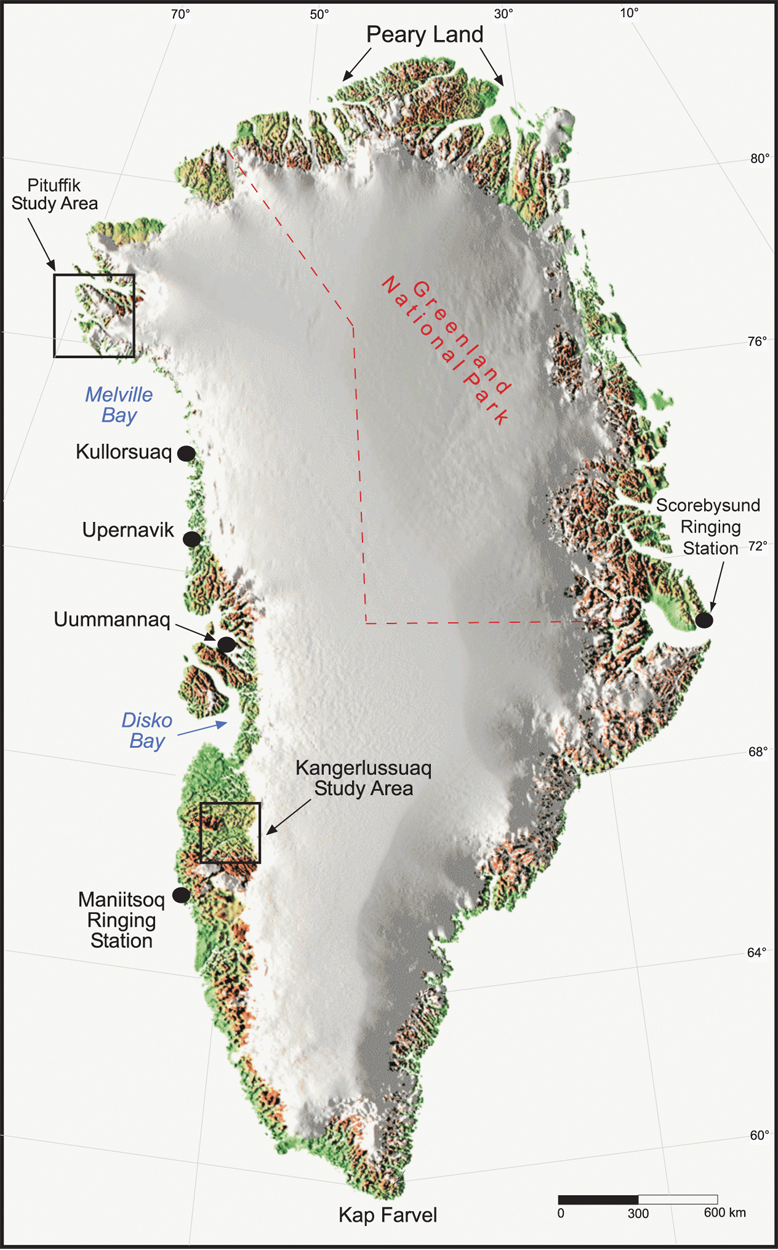 They will be based out of Thule Airbase (the Pituffic study area).
Wow! I can't believe it. I am so proud of him.
This is an incredible opportunity for him.
More info
http://www.higharctic.org/