Patriots and Grand Juries - the heck with Denny's, iHop on the 8th for freedom and justice. Reckon they'll figure the heck with the children's charities, just enjoy the damn pancakes, there's justice to be doled out. Hey Terry Trussell....

This year, IHOP's National Pancake Day takes place on Tuesday, March 8, 2016. And like every year, the event combines the offer of one free short stack of buttermilk pancakes per customer with the option to make a donation to the Children's Miracle Network Hospitals or other designated charities. The promotion is valid from 7 a.m. to 7 p.m. on March 8, and there is no coupon or purchase required. Just show up, ask for your free pancakes—and please, do consider giving to charity before heading out the door.

As GoBankingRates.com and others have noticed, other restaurant chains, including Denny's, Bob Evans, and Friendly's have special breakfast deals valid before, during, and after National Pancake Day—but they're not quite as generous as IHOP's big giveaway, and they generally require the use of a coupon.
IHOP to offer free pancakes

By Jeff Clabaugh | @wtopclabaugh March 3, 2016 11:50 am

IHOP will offer free pancakes March 8, 2016. (Courtesy IHOP)

WASHINGTON — International House of Pancakes will offer its annual 12 hours of free pancakes to benefit local charities Tuesday.

From 7 a.m. to 7 p.m. on March 8, every customer will get a free short stack of buttermilk pancakes as part of IHOP's National Pancake Day. It's technically only free if you have no conscience. Customers are asked to make a voluntary donation to their local Children's Miracle Network Hospital, The Leukemia & Lymphoma Society, Shiners Hospital for Children or other local charities.

This is the 11th year for IHOP's National Pancake Day. The first 10 National Pancake Days raised $20 million for local charities. IHOP says last year, it served 6.6 million free pancakes — enough to create a stack nearly 19 miles high — and raised $3.5 million for children's charities. This year's goal is $3.5 million.
Dan Lacey @PainterPancakes
a painting of Donald Trump's hair launching a pancake attack at Senator Marco Rubio as he strolls along a boardwalk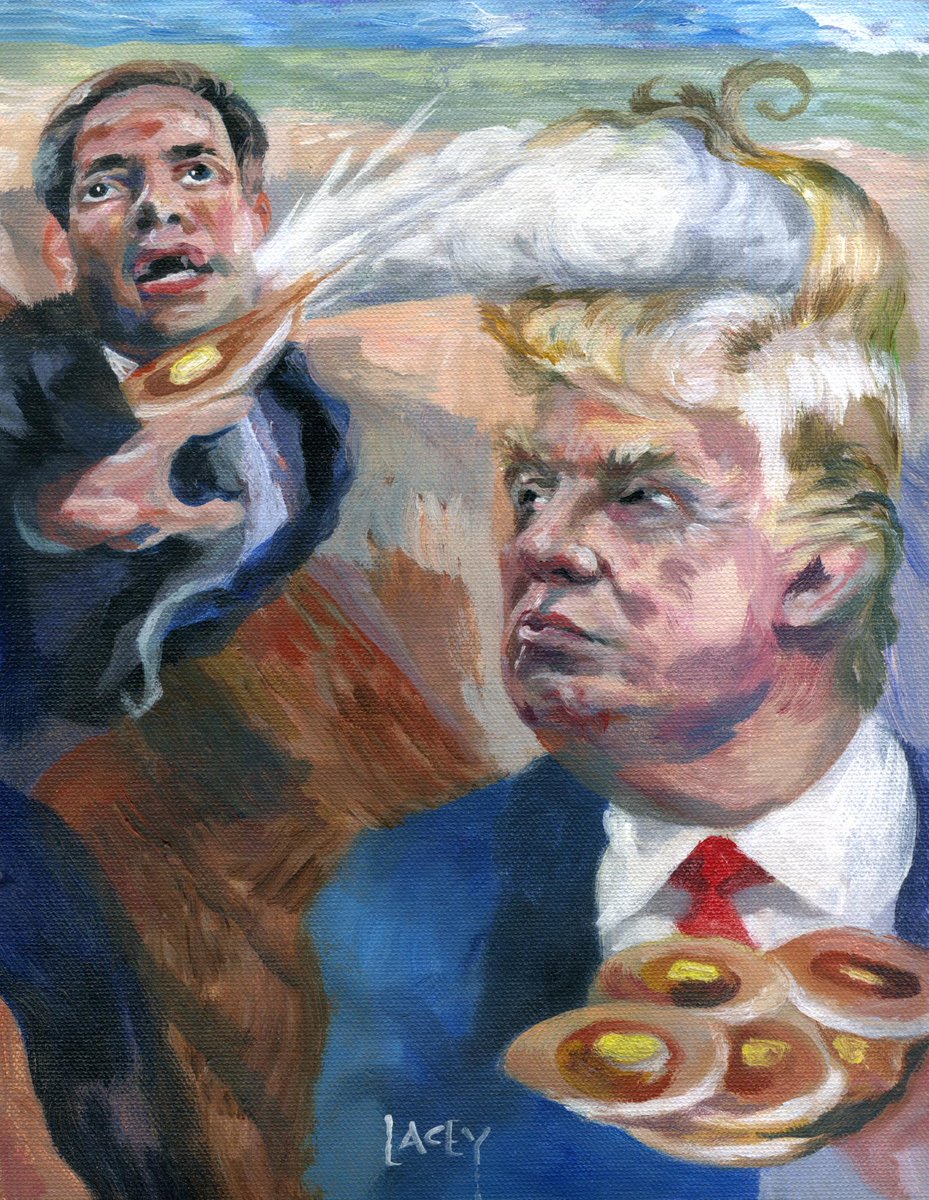 Add your favorite Grand Jury or pancake photo