Yesterday evening, a man shot another person in Minneapolis. After being pursued by police, he shot himself in the head.
Word quickly spread that there was another officer-involved shooting and this time, the rioters and looters beat the protesters to the streets. From the reports on the police scanners, it sounds like there were groups of people prepared to take advantage of the opportunity. The cops were pulling over cars carrying no plates, filled with rocks and weapons, groups of people filling bottles with gas at gas stations for Molotov cocktails, vehicles with obscured plates pulled over and loaded with loot.
More buildings were vandalized, looted, and burned. Employees and customers hid themselves from the mob.
It was a bad night for downtown Minneapolis.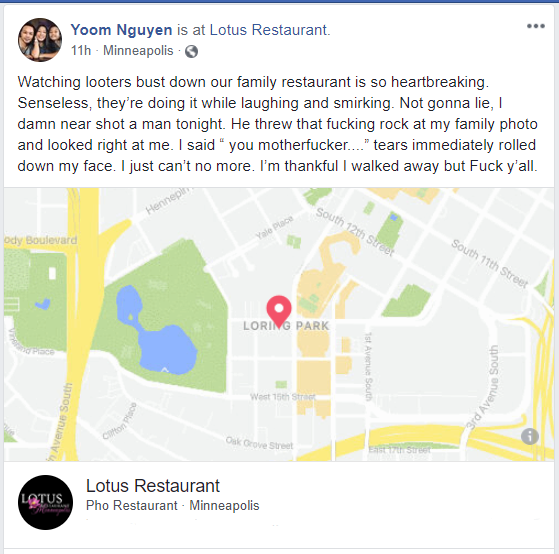 In the upcoming election, this shit could be enough to turn Minnesota from blue to red.